Answered By: Sheila Cornelisse

Last Updated:

May 08, 2018    

Views:

144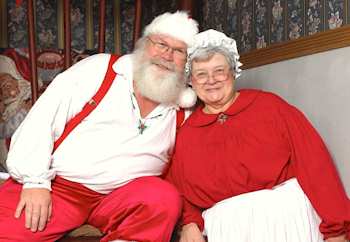 Hello Aniyyah
Countries around the world have their own names,legends and traditions about Santa Claus.
It is believed that the first Santa Claus was Saint Nicholas. Saint Nicholas was a monk.
The Santa Claus that we recognize in North America is said to live at the North Pole. According to some North American sources, his original name was Kris Kringle before he changed his name to Santa Claus. Kris Kringle was a toymaker.
Does Santa Claus exist?... No one truly knows since no one has actually seen him. However, as long as we believe and as long as there is kindness, love, sharing and giving from the heart, the spirit of Santa Claus will continue to exist and millions of people will experience the magic of Christmas morning.
One of the best answers to this question appears in the 1897 when eight-year-old Virginia O'Hanlon wrote a letter to the editor of the New York Sun newspaper. Frank Church's reply "Yes Virginia, there is a Santa Claus" is now very famous. To read the response in full and to learn more, check out these links:
Yes Virginia..., The New York Sun http://www.nysun.com/editorials/yes-virginia/68502/
Yes Virginia, there is a Santa Claus - YouTube https://www.youtube.com/watch?v=Aevy8jIBZmM
Holiday Classic - Yes Virginia- There is a Santa Claus - 1974 - YouTube (25mins)